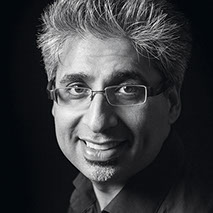 Jat Dhillon (EN)
Theatre Director, Founder of Giving Voice, Teacher
jat.dhillon@givingvoice.cz
Jat became an English teacher in 1997, a theatre director in 2007 and a teacher trainer in 2012. He has worked / works with the British Council, Lycee Francais de Prague, Charles University, CTU, National Theatre, Royal Shakespeare Company (Education) and Martin Hilsky.
Born in Derby, England, his most influential professors instilled in him a singular trust and belief that drama has the power to make learning meaningful, personal and necessary. It transports us to where we want to be because it re-acquaints us with the drumbeat of the heart.
Dominik Herr  (CZ, EN, DE)
Graphic Designer, IT & Overseer
dominik.herr@givingvoice.cz
Dominik originally studied science, but his restless creative mind soon pushed him in a different direction. His passion for photography, sound and design will make you feel inspired. He is an Apple Evangelist. He is creative and puts his heart in all he does, whether it concerns design, technologies or people. Dominik is not as visible as Jat, because he is like a satellite – observing, picturing and commenting on the shining stars around him.